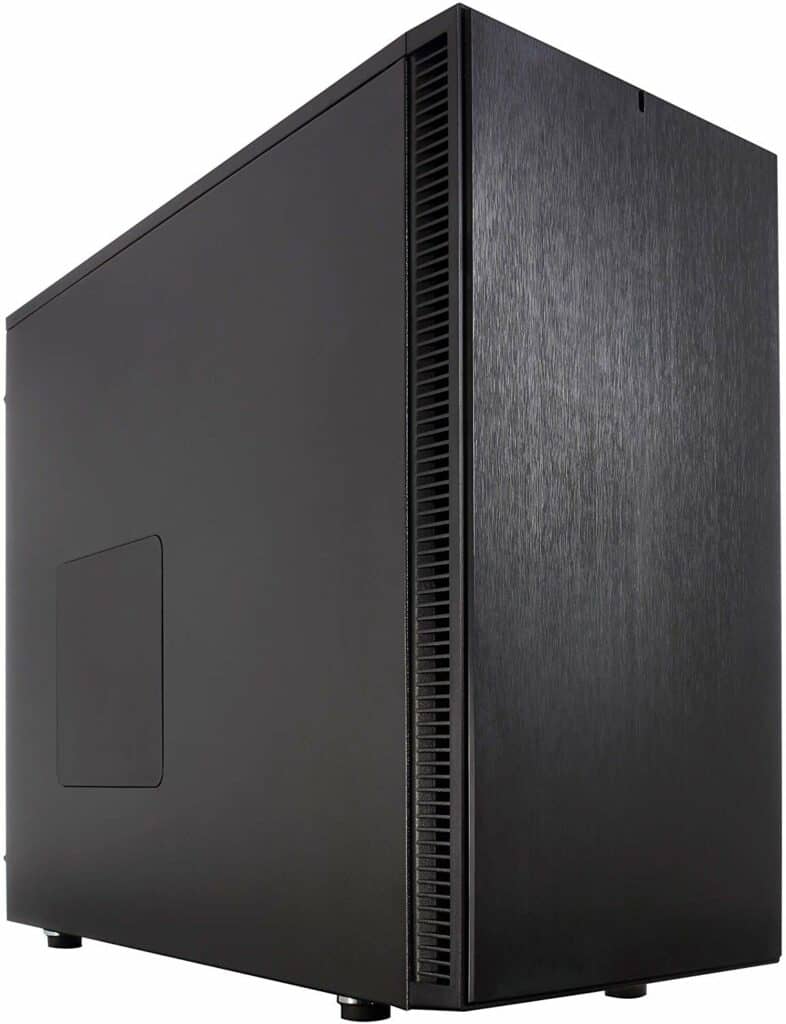 My new FreeNAS0 build started today, or at least the first few components were ordered online! I've been planning this for some months, so quite an exciting first step which I hope to complete before the end of the year!
I've currently got 2 machines running FreeNAS in my Small Office / Home Office (SOHO):
FreeNAS1
| | |
| --- | --- |
| Case | Fractal Define R5 + FD-FAN-SSR2-140 |
| Motherboard | SuperMicro X10SL7-F (flashed IT P20) |
| CPU | Intel Xeon E3-1231v3 3.4GHz |
| Memory | 4 x Crucial 8GB DDR3 ECC 1600MHz 1.35V |
| Power | SeaSonic 660XP2 |
| Storage | 9 x 4TB Seagate NAS (ST4000VN000) RAID-Z2 |
This is my main machine, providing around 20TB of usable storage and running all of my iocage jails and virtual machines which I use to run the following services:
Calibre 3.38.0
emby 4.2.1.0
Home Assistant 0.101.3
Nextcloud 17.0.1 with ONLYOFFICE and Collabora (via Docker)
NGINX reverse proxy with Certbot 1.14.2_3
openVPN 2.4.3
Unbound 1.8.3
WordPress 5.3
LimeSurvey 3.20.1+191114
ubuntu VM on bhyve/iohyve running Crashplan (for off-site backup) and Docker/Portainer (for evaluation/testing)
I love it, and would be completely lost without it, but have also been thinking about replacing it for quite some time, as I'd really like a little more memory to run all of the above, and I'm over 70% capacity on the storage so knew eventually I'd need more.
A few weeks ago I had a few issues, which I think were related to the lack of storage. Freeing up some space has certainly stopped the issues, so I thought it was about time to start thinking a little more seriously about the next machine. A recent refund from HMRC has helped too!
FreeNAS2
| | |
| --- | --- |
| Case | HP Proliant MicroServer |
| Motherboard | HP Proliant MicroServer |
| CPU | AMD Turion II Neo N54L 2.2 GHz |
| Memory | 2 x 8GB DDR3 SDRAM – ECC – 800 MHZ – PC3 10600 |
| Power | 120/230V |
| Storage | 5 x 4TB WD Red RAID-Z1 |
FreeNAS2 is my old machine, which is simply used as an on-site backup. It replicates about 80% of the data on FreeNAS1 overnight, meaning I have a local copy of all the really important stuff on the machine. For most things, that's actually the 3rd local copy, as FreeNAS1 is the backup for all my really important stuff, that exists on at least 1 other machine, and in some cases 2! Better to be safe than sorry!
This has been going for several years and will be retired once FreeNAS0 is built when FreeNAS1 will become the on-site backup machine.
FreeNAS0
| | |
| --- | --- |
| Case | Fractal Define R5 + FD-FAN-SSR2-140 |
| Motherboard | Supermicro X11SSL-CF |
| CPU | Intel Xeon E3-1220 v6 |
| Memory | 4 x Crucial 16GB DDR4-2666 ECC UDIMM |
| Power | Seasonic SSR-650FX FOCUS Plus Gold 650W |
| Storage | 8 x 8TB WD Red (WD80EZAZ–11TDBA0) RAID-Z2 |
So this is the spec for FreeNAS0, which is pretty similar to FreeNAS1, with more up to date parts. I'm using the same case, which I love, and easily houses the drives I need, is very quiet and keeps things nice and cool. I'm using another Supermicro motherboard with a built-in LSI controller, so I can connect up to 14 drives if required. The Xeon processor is the equivalent v6 model, which will be more than powerful enough as I never really stress the CPU, and the Seasonic power supply is similar, although they don't do the platinum one anymore.
The big differences are 64GB of RAM (still Crucial) and 64TB of raw storage (about 44TB usage) hopefully using shucked WD Red drives. This will give me twice the amount of memory and storage and should last me for at least another 3-4 years. At that point, I might be looking simply to upgrade the drives, putting 12 or 14TB drives in FreeNAS0 and moving the 8TB drives into FreeNAS1. That's my current thinking anyway.
Anyway, onto the point of the blog! I've actually ordered the R5 case and an extra fan to go in it, and one WD My Book 8 TB Desktop Hard Drive, so see just how easy it is to remove them from the enclosure. They're more than half the price of an internal WD 8TB Red NAS drive, but pretty much the same drive inside by all accounts.
I'll let you know how I get on as there are sure to be plenty of build blogs over the next few weeks…