What a name, although I guess it does cover all of the bases – a MJX Bugs 4W brushless (motor) with GPS (Global Positioning System) RC (Remote Controlled) with 2K (or just over 1080p) camera and 5G (802.11ac) WiFi for FPV (First Person View) and Optical Flow (and Ultrasonic Drop) Drone!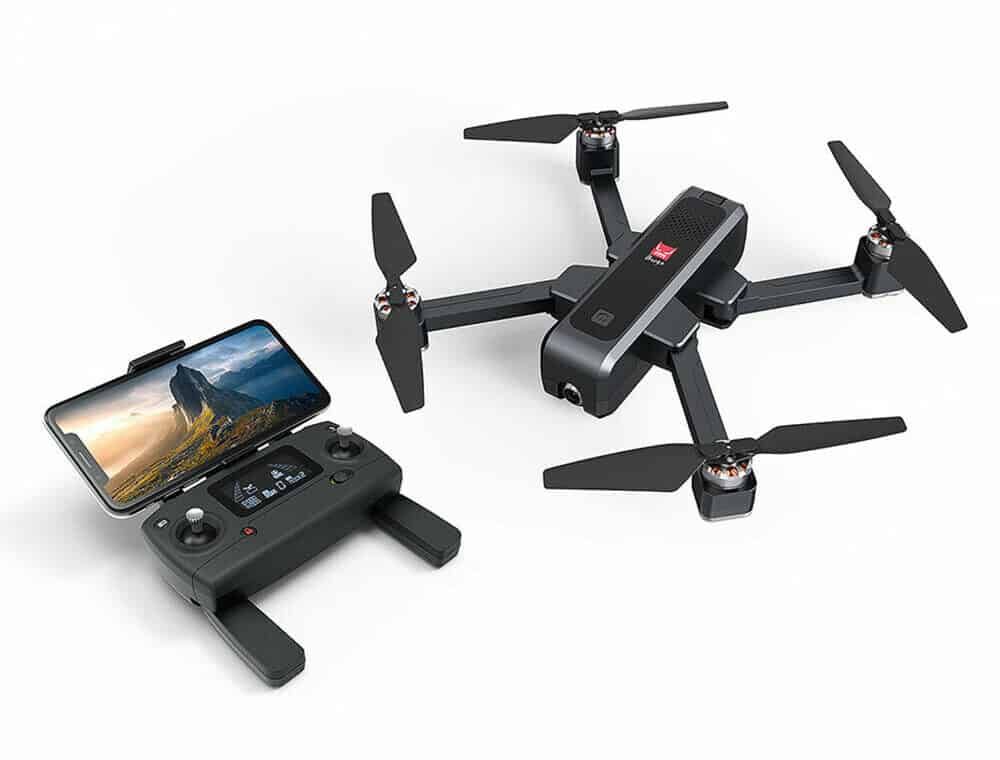 This blog has taken some time, as I managed to crash my drone in the back garden within a couple of days of it arriving! I'd expected the GPS qualities to make it easier to fly, and it probably is, but you still have the issue of buildings and trees to deal with, and I've decided the back garden isn't a great place to practice flying anything!
It wasn't until last week that I managed to take it out into a somewhat more suitable area, although there were still plenty of trees at the perimeter and a few small children interested.
We're really fortunate to live within a 5-minute drive of a beautiful forest area called Beecraigs Country Park. You can walk up too, but it's a trek and we were meeting some friends at the play park so decided to take the car. I wasn't sure if I'd get a chance to try out the drone but packed it anyway.
Although I was hoping to get a little practice without any spectators, the drone proved too much of a lure and the boys wanted to see it fly. We were eventually joined by the 3 girls (one of which was my daughter), one of their Mum's and our dog!
It's pretty easy to fly, and was very stable hovering, although it's very different to any other drone I've flown, which would simply fall out of the sky without some input on the controls. This simply hovers, and wouldn't hit the ground unless told to land, or it decided the battery was too low and it should be landing itself.
In fact, I couldn't actually work out how to land it, without using the landing button and pressing down on the controller only got it to within about 4-5 feet of the ground!
It highlighted my need for more practise as I'm still hopeless flying a remote-controlled anything when it is coming toward me. My brain just doesn't get the reversed controls and whilst I might be able to fly it headless (i.e. the controls remain the same regardless of orientation) I'd prefer to learn how to fly properly.
I've attached a little video and picture of the outing and might blog some more once I've had a few more successful flights!