I talked about some of my older tech in this blog, but it's been some time since I bought a new iPad. I bought an iPad 2 back in 2011 and didn't really use it much, and then an iPad Mini 2 in 2014, and while I used that a little more I still didn't really get the tablet device. My 6-year-old daughter loves using them though, so it was time to treat her as 5 years is forever when it comes to tech.
The iPad 2 was 'officially' my daughter's, but she doesn't use it as much as my Mini 2 as there's quite a lot of things that don't work on the iPad 2 any more.  It only supports iOS 9.3.5, so it is a good few years behind, and app support is also becoming an issue.  I've given it to my Dad, and if he only uses it for Facetime, it will be better than the current Skype arrangements.
The Mini 2 runs iOS 12.3.1, but won't get the iPadOS update coming later this year.  It's certainly faster than the iPad 2 but is starting to show it's age, and the battery life is pretty rubbish, so it doesn't always last a long car journey.
I've been thinking about buying one for some months, and almost bought one when we were over in the US, but the exchange rate and sales tax v VAT meant that it wasn't going to be any cheaper over there.
I was also torn as to which device I should be getting.  The base iPad 2 has served me pretty well, and I thought the 2018 iPad might get a similar run from Apple.  It also works with the Apple Pencil, which was one of the reasons for upgrading as my daughter loves to draw. 
Apple made the decision more difficult earlier this year, with a new iPad Air and updated iPad Mini that are both using the latest A12 processors, but for a device, with at least 128GB of storage it was going to cost at least £549 plus the cost of a pencil and case talking things north of £600.
I'd pretty much eliminated the iPad Pros due to cost, as these would start from £919, or laptop money!  Apple is positioning these are laptop replacements, which might be fine for some people, but I still struggle with the idea of a device without a keyboard and trackpad.  Maybe iPadOS will take a big leap forward, but it's so far behind macOS today.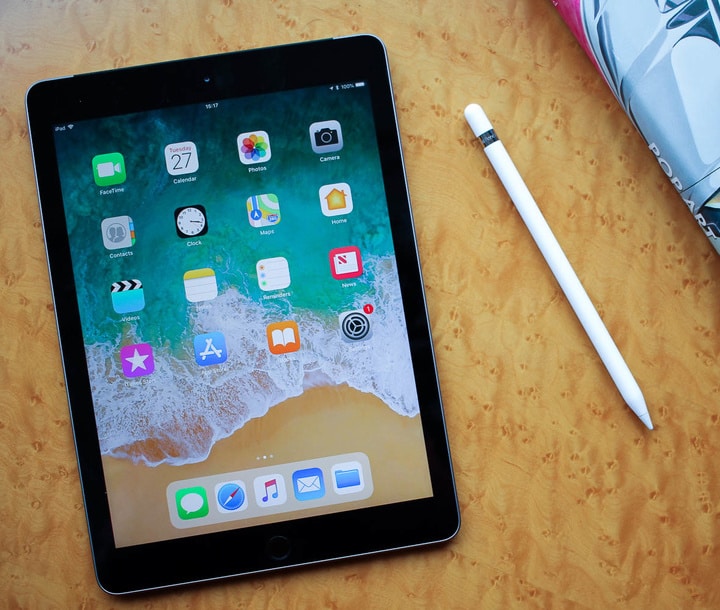 Anyway, I digress!  In the end, and after watching many Youtube reviews, I decided that for what my daughter will use it for, the basic iPad (2018) with 128GB would do the job, and I managed to get an Amazon Warehouse model (i.e. an open but returned product) for just over £350.  Strangely, the Apple Pencil was cheaper (£89) and quicker to pick up at an Apple store than from Amazon, although I picked up a couple of cases from Amazon.  
So what's it like?  Pretty good actually.  It's night and day compared to the iPad 2 and iPad Mini and doesn't seem a whole lot slower than my iPhone X.  I think the A10 processor is from the iPhone 7 generation, and that never felt particularly sluggish.
My daughter loves it, and the challenge now will be managing the time she spends doing creative and challenging things versus mindless games.  I'd certainly recommend it as an upgrade for anyone rocking an older iPad, and it will be interesting to see how laptop-like iPadOS makes it in the fall…