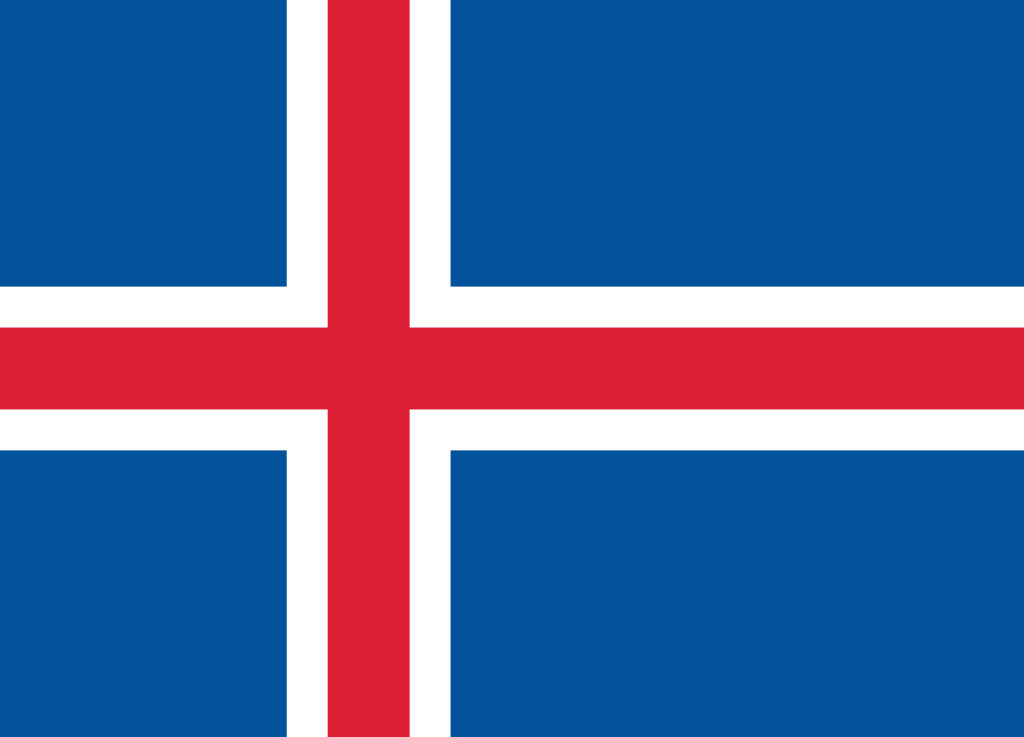 It's always the same with these 'travel blogs' in that I never find time to write them whilst I'm travelling, and it always seems a bit of a chore when I finally back home, but my daughter did a brilliant job of hers (at least until we got back to the UK) so I'm going to persevere with mine!
Day 1
Our adventure started at Keflavík International Airport (KEF) which is about 50km from Reykjavik. It's a pretty small but modern airport and we cleared security and got our bags pretty quickly. We'd hired a car for our time in Iceland from a small company owned by the family we had rented our very first Airbnb from, and they were picking us up.
As we'd got through the airport so quickly, they we'ren't waiting but we only had 10-15 minutes before they arrived and took us the 5 minites to their office to pickup our car, a pretty well used Nissan Qashqui. It was fine, although if I were visiting again wouldn't use this company simply due to the age of the car, which had almost done 230,000km! It was fine though, and easy enough to drive with 4×4 and studded tires, not that the weather on our trip needed it. It was also an automatic, so made driving even easier, and I only went for the clutch peddle once!
When we arrived at the appartment on the edge of Reyjkavik, we were met by the owner, who lived on the floor below. The apartments was excellent and had everything we needed, and a few creature comforts, like a bean to cup coffee machine! We unpacked and then headed into the centre for some lunch and to explore.
Reykjavik is a pretty small city, although is home to almost 50% of Iceland's 350,000 population. We wandered around the harbour, had our first experience of how expensive alcohol in Iceland is, and went up the tallest building, which is actually a church! On the way back we popped into the local supermarket and picked up some basic supplies for breakfasts and lunch, which worked well for the next few days.
Day 2
Day 2 was our tour of the famous Golden Circle route, talking in the Þingvellir National Park (a UNESCO World Heritage Site), Geysir (a hot spring and the oldest recorded Geysir in Europe and where the name is believed to come from), a couple of really nice waterfalls (Gullfoss and Faxi) and a volcanic crater! I'm not going to go into lots of details of these, as you can Google this route and get thousands of hits. We basically followed this guide which worked really well. Here are some pictures though:
Day 3
The next day was an early start for me as I'd booked to dive Silfra with Dive.is. This meant a drive back to Þingvellir National Park for a 08:00 start. I'm going to blog about this separately and will link it here when I have.
Day 4
Because of the issues with Wowair, we were leaving Iceland the following day on an Icelandicair flight from KEF to Newark (EWR) at 17:00. On route, we'd booked a session at The Blue Lagoon. What a great place to spend a few hours and unwind in their outdoor geothermal spa. Whilst it was a cool 5-6 degrees outside (which felt colder as it was a pretty windy day) the pool is a bath like 37-38 degrees and a perfect balance of hot and cold. It's really hard to describe just how nice this place is, and whilst it is a little expensive and there are cheaper options available in various places, this is the original and I suspect still one of the best. A few pictures really don't do it justice:
And then it was just a case of refulling the car (we'd used about 3/4 of a tank), dropping it back at the office and getting a lift back to the airport. We had plenty of time to check in, grab some food and play a little Uno before departing for America…