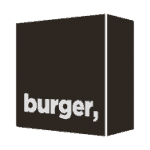 After clearing out all the draws and cupboards for the new kitchen that's been fitted this week, I don't think we'll ever be moving house again (although I think I've probably done my fair share already, that I blogged about here)
We've been here just over 8 years, and when we moved into the house was just about perfect.  The only thing we didn't really like was the kitchen, but it was fine and something we knew would be easy enough to update.  It's only taken us 8 years, but about 4 months ago we finally started to shop around and visited a number of kitchen suppliers.  Little did I know how expensive new kitchens were, or how difficult it would be to agree with my partner on what we liked!
The actual layout of the kitchen was something we knew would be difficult to change.  I think it would be described as a galley kitchen, with units and worktops on both sides and space in the middle.  There's a door at one end into the garden and the other end is open into the dining room, kind of separated by a small breakfast bar.  I've attached a picture of the plan I'd done to help with the design when we were visiting suppliers.  It didn't make any sense to move the sink, which is in front of the window, and as all the water is also here then the dishwasher made sense there too.  That pretty much means the cooking gets done on the other side, so pretty much as everything is now!
The fitter arrived on Monday morning at 08:00 and by 10:30 the old kitchen has gone!  Some electrical stuff needed moving around and the walls need plastering, but otherwise its ready for the new kitchen which is arriving on Thursday.  We ended up buying it from a local company in Falkirk, MGM Timbers, as my partner had a number of friends who have bought from them.  We agreed on a plain white kitchen pretty early, although didn't really reach a consensus on the worktops.  I thought a dark grey would look the best but was overruled for a lighter sandstone finish.  We decided to go for a somewhat expensive granite though, which was nice!  Anyway, not much more I can add other than some pictures of the before, during and after below.  We're still waiting on the worktop as that needed to be made once the kitchen had been fitted, and also a glass splash-back which can't be ordered and fitted until the worktop has been installed.  Hopefully, it will all be done before Christmas!
Update:  A couple more pictures added as the worktop, sink and hob were fitted today!  Glass for the splashback will be measured on Monday, and then just need to redecorate (and agree on a colour!) before that gets fitted in about a months time.  Oh, and for the observant of you, 3 missing handles 😉
Finished:  Well, almost!  The handles were fitted a few days after the last update and the kitchen was painted last week.  The glass splashback was fitted yesterday, so everything would have been finished if they hadn't removed 2 socket covers to fit the splashback!  These should be put back next week, and that will be it.  I'll add a couple of final pictures then!