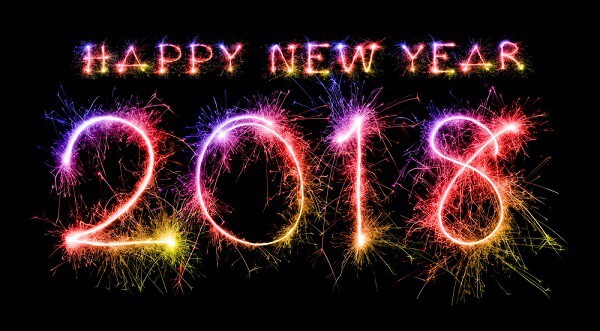 I'm not going to review the previous year, as I'd already covered that a little on my blog about my 1st Blogday and how I use FreeNAS.  Instead, I thought I'd blog a little about those pesky draft blogs I've meant to publish, which I'll hopefully get around to at the beginning of the New Year.
We were lucky enough in 2017 to get away for a few days before Christmas to visit the man himself in Lapland!  I wanted to do a few reviews on Tripadvisor, so thought I'd do it as a blog that I could copy and paste.  Started over the Christmas holidays, but keeping my daughter entertained and eating and drinking for Scotland meant I didn't get very far.  I will be finishing this off during my Dry January!
One of my New Years Resolutions will be to get out on my bike a little more in 2018, and Strava always creates a nice end of year summary of your achievements.  I've got as far as pasting the nice graphic into a blog but will finish this off too in January
Didn't get to see The Last Jedi again over Christmas, but am booked for the 5th January so will be updating my thoughts after that
I'm sure they'll be more about my FreeNAS server, and I have a draft saved about Jails v Plugins which specifically related to my emby usage.
I'd started a couple of work-related blogs about life as a Contractor as I wasn't contracting, and then I got a new Contract and struggled to find time to finish them.  Hopefully, I'll get back to these in 2018.
I'd also drafted some blogs about specific software I use but again didn't find time to finish them off.  I'll be trying next year!
Another resolution will be to get back in the water with my SCUBA gear.  I didn't manage a single dive in 2017, which is the first time that's happened since I learnt to dive.  I don't want to make that 2!!
For anyone who finds this, I hope you have a wonderful 2018, and it brings everything you wish for!