I've been busy! This is the other 'lost blog' which is about a portable monitor I never even realised I needed, but now I've got one I'm surprised how I managed without! You might be surprised that the seeds of this idea didn't come from Youtube but from some subliminal advertising on Facebook, a new keyboard and mouse, and yet another Raspberry Pi 4!
How and why are the two obvious questions!? Let's start with Facebook. For the past few weeks, I seem to have been bombarded by adverts for portable monitors available on various crowdfunding sites (like this and this), but they tended to be 4K monitors and were also pushing £400! Up to that point, I'd never really thought I needed a portable monitor, but I'm pretty happy I have one now.
The replacement keyboard and mouse just kind of happened about 3-4 weeks ago, and I probably should have got around to blogging about them. It started with a Logitech Anywhere 2 Mouse which I think I saw on a Dave2D video and I thought a small portable mouse might be useful to carry around in my laptop bag. I'd just bought a new MacBook Air and thought I'd add the Logitech mouse to my bag.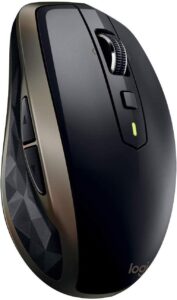 I've been using an Apple Magic Mouse and Keyboard ever since I got my iMac back in 2011, and they worked just fine, although for some years now I've been having issues with the built-in Bluetooth adapter in the iMac, and have taken to using a USB Bluetooth dongle instead. I started having some problems with this recently and tried a different Bluetooth dongle, although had even more problems connecting with that, so just kept plugging away with the onboard and old USB connections.
The Anywhere 2 Mouse was a revelation when it arrived and I was impressed just how smooth it felt and how quiet, though I'd never felt the Apple mouse loud. I ended up using that as my main mouse connecting via the Logitech Unifying USB dongle, and immediately began looking for a complementary keyboard! The Logitech MX Keys for Mac seemed to be just the thing, but at almost £100 it took me a good few visits to the Amazon page before pulling the trigger.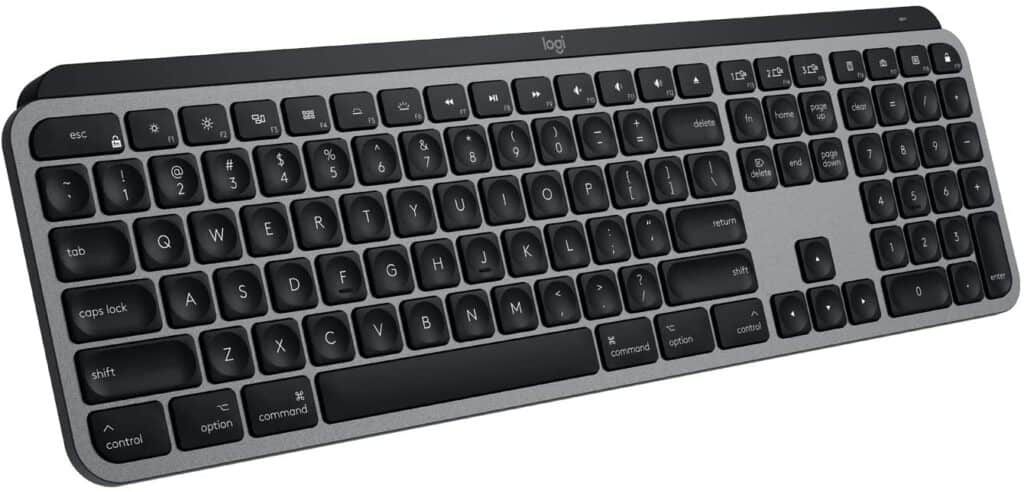 I'm really glad that I did though as it's a real upgrade on the Apple Magic Keyboard. It's much more solid and really quite heavy, so it sits perfectly still on my desk. It also has a number pad, some programable buttons, is backlit, but most importantly can switch between 3 devices at the press of a button, just like the Anywhere Mouse!
I initially configured both to work on my iMac and MacBook Air, and when a new laptop arrived from my new client last week, thought that could be the final button. It would appear they've disabled Bluetooth though, so that doesn't work!
Around the same time I bought all these, I'd been seduced by an Amazon Deal for a Labists Raspberry Pi 4 kit, which I really didn't need but seemed like too good a deal to pass up. It has everything you need to get started with the Pi 4 as a desktop replacement, except for a keyboard (check), mouse (check) and monitor (CHECK!)
After all that, we've finally got around to the monitor, which was a pretty cheap option from Amazon, but one that had some good reviews and also had all the connections I needed to use across the diifferent devices. I've only been using it for a few days, but so far I'm pretty impressed. Is it (U)perfect? No, but it gets more right than wrong.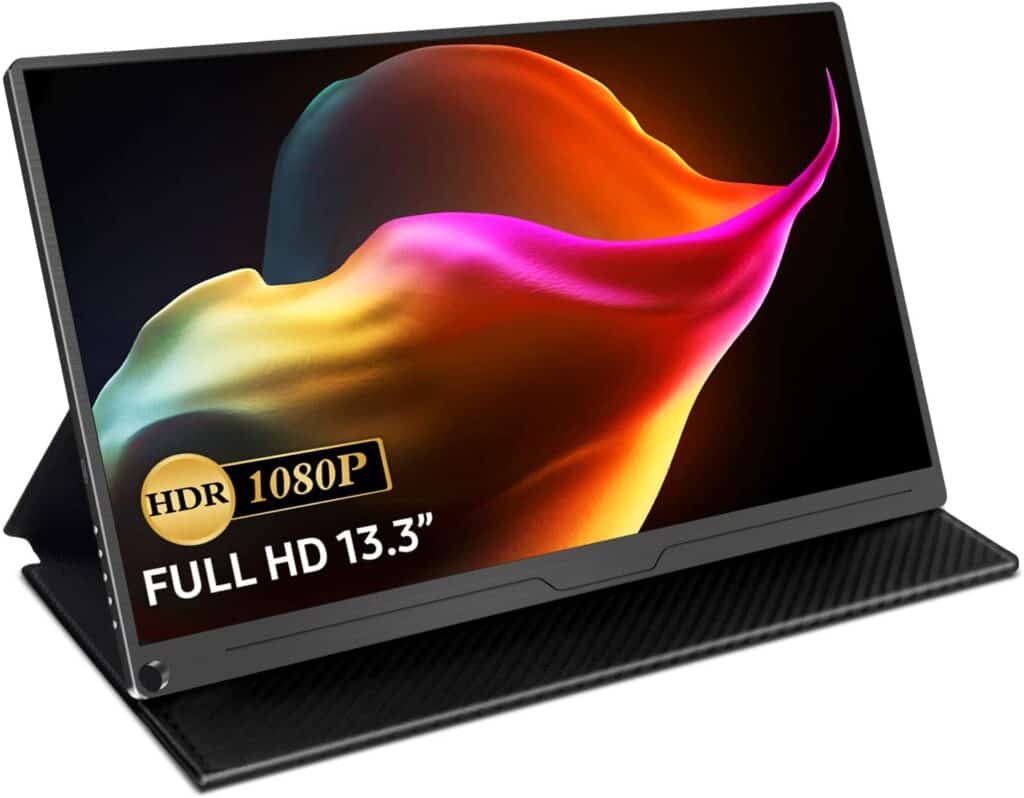 The portable monitor I went for is the 13.3′ UPERFECT 1080p FHD Ultra-thin IPS Portable Monitor and it has a full HDMI, 2x USB-C and Mini DisplayPort connections. This means my MacBook Air with it's Thunderbolt 3 port connects and powers the monitor with a single USB-C to USB-C cable, all of which came supplied. The Pi 4 is connecting from the Micro-HDMI to full HDMI cable, but also needs a USB-C connection for power. The HP Windows laptop is similar, but with a full HDMI to HDMI connection, and I've not tried anything beyond that.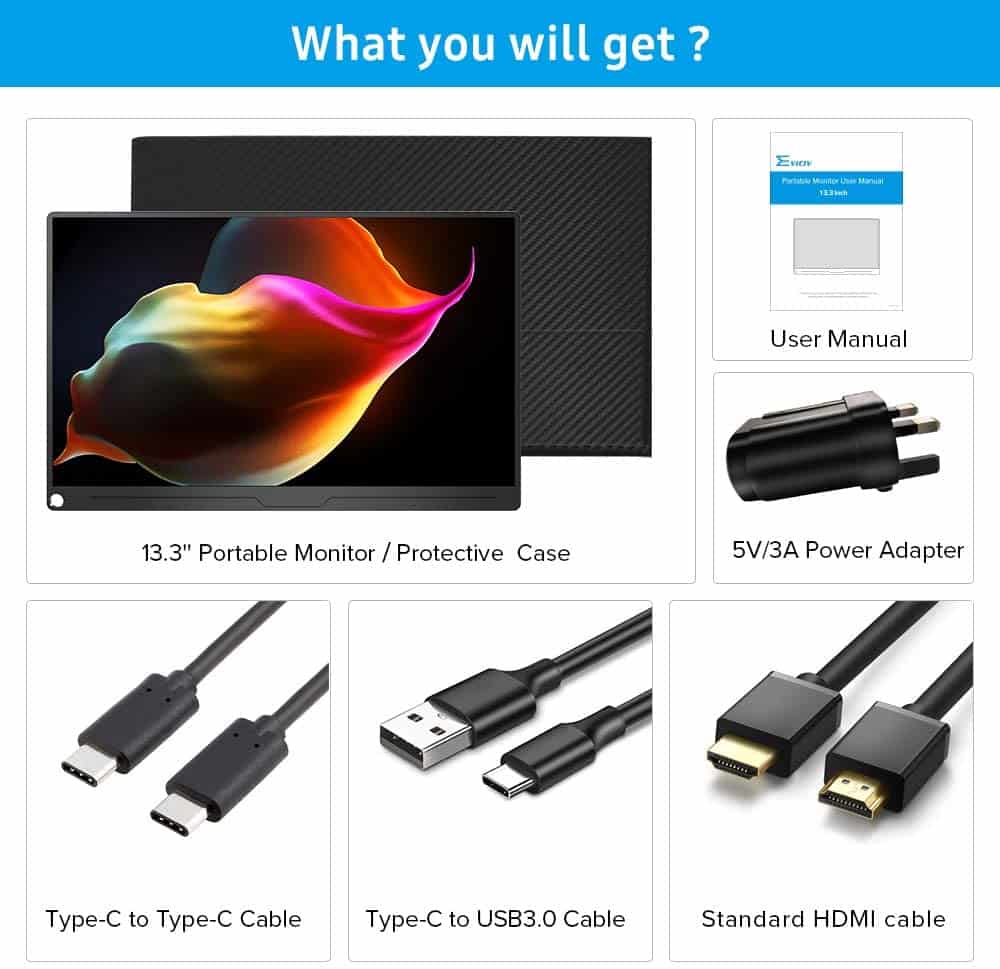 They all look great and the resolution is perfect for a 13′ monitor in my opinion, which is also a very similar size to both the MacBook and HP EliteBook. My main criticism so far is the settings menu, which due to the size and placement of the buttons isn't the easiest to use, and doesn't seem to remember all of the changes between power cycles. It does remember some (like the OSD placement) but more importantly forgets the brightness, which always needs bumping up to match the other computer screens.
The supplied case is a bit poor too, but it does offer some protection when travelling, is magnetic so works reasonably well as a stand, and is pretty easy to fold out of the way or just take off all together. It feels surprisingly well build but at the same time is incredibly light adding to the portability factor when I do eventually need to travel again for work.
It's not in the same league as the MacBook Air, or even the HP EliteBook, screens but it holds its own as a 2nd display and gives me an extra desktop to work with. In the past, I'd never really got on with 2 extended monitors, but I had two with my last client and got used to and kind of missed the setup when I finished. As I'm going to working from home for the foreseeable future, it will be a nice addition, and already means I'm putting the additional Pi to use a potential desktop replacement when the iMac dies. I'll maybe blog about that once I've got everything set up as I'd like.
I think I've managed to waffle on longer the second time than I did the first which I can only apologise for. I should get around to sending an e-mail to UPERFECT to ask about the settings and see how their customer service stacks up…