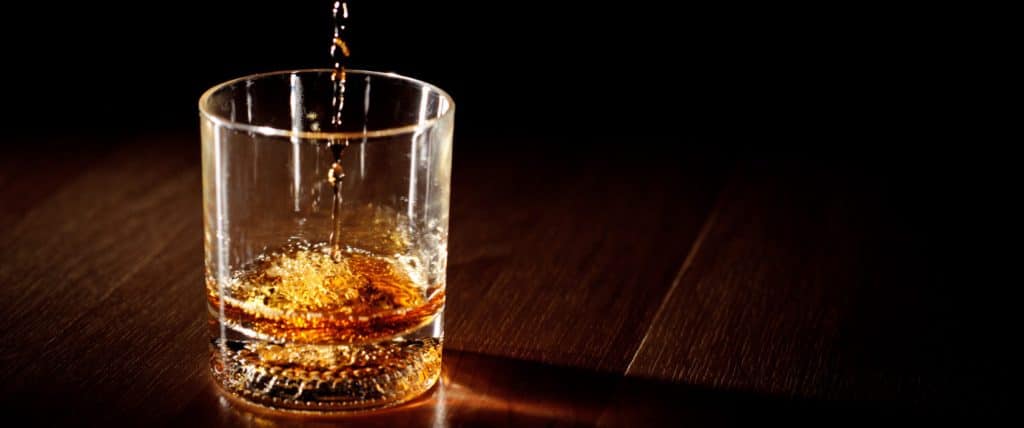 As with the Advent blog, Christmas is always a time for more whisky 😀
This year, I have two bottles of whisky on the go which couldn't be more different!  Just like last year, I picked up a bottle at the local supermarket for the bargain price of £20.  It was an Auchentoshan American Oak and while it's a perfectly nice dram can't really be compared with the bottle of Glenlivet Master Distiller's Reserve Small Batch which my partner got me for Christmas.
If you checked last years blog, you'd notice the Glenlivet is almost the same as last year, although it's a different batch number – 9378/006 this year compared with 9378/004 last year.  Can't seem to find out online what this means, and the new bottle tastes very similar to what I remember of the old one.  It's a beautiful drink and is very smooth, warm and sophisticated with lots of fruity notes.  Pretty much the opposite of the Auchentoshan!  In fact, the only thing they really have in common is the non-age label.
Auchentoshan is known for its triple distillation process, which generally makes for a light and smooth drink.  In this case, it's not really that smooth and is a little harsh, especially when drank side by side with the Glenlivet.  It's a much younger and fresher drink with some strange banana and caramel flavours and reminds me more of an Irish Whiskey or Bourbon than a Scottish Single Malt.  It's not that it's a bad drink, just that it doesn't compare at all favourably with the Glenlivet.  Might pick up another supermarket tipple over the next few days, so I have another option to play with over the festive period – it is Christmas after all.  Any suggestions on what I should add to the collection?
UPDATE:  On a visit to Sainsbury yesterday I noticed they were selling a 12 yo Aberlour for £28 which was too good to ignore.  Aberlour has to be one of my favourite distilleries and I'd picked up (and drank) a bottle of this earlier in the year so knew it was a winner!

Merry Christmas and a Happy New Year everyone!