I've not done a whisky update for a little while, and certainly missed a Christmas update, but don't worry – I did get some more whisk(e)y for Christmas, although one was a bit of a shocker!
Last years Christmas whisky, and another which I seemed to remember arrived on my Birthday, lasted the full year so I didn't treat myself to a bottle before Christmas.
As has become tradition, I got 2 bottles from my partner this year. She gets these pretty cheap as one of her good friend's husbands happens to work for a French company who own a number of whisky brands.
It turns out this year that they also own some Irish brands, so one of the bottles was a whiskey! I'm not sure my reaction to this bottle was what one would expect from a gift, but it was a bit of a shocker!
It turns out the bottle of Redbreast isn't actually that bad, although it's a little sweet for my taste. It's drinkable though and something different from time to time.
The other bottle was a little more traditional and similar to others I've had before. It was a non-age Glenlivet carrying the 'Nadurra' name and it's a completely different drink. A very nice one though, although probably not quite as nice as the Small Batch bottle from a few years ago, although nicer than the 12 yo from last year, which I've still got a little of as I wasn't a huge fan.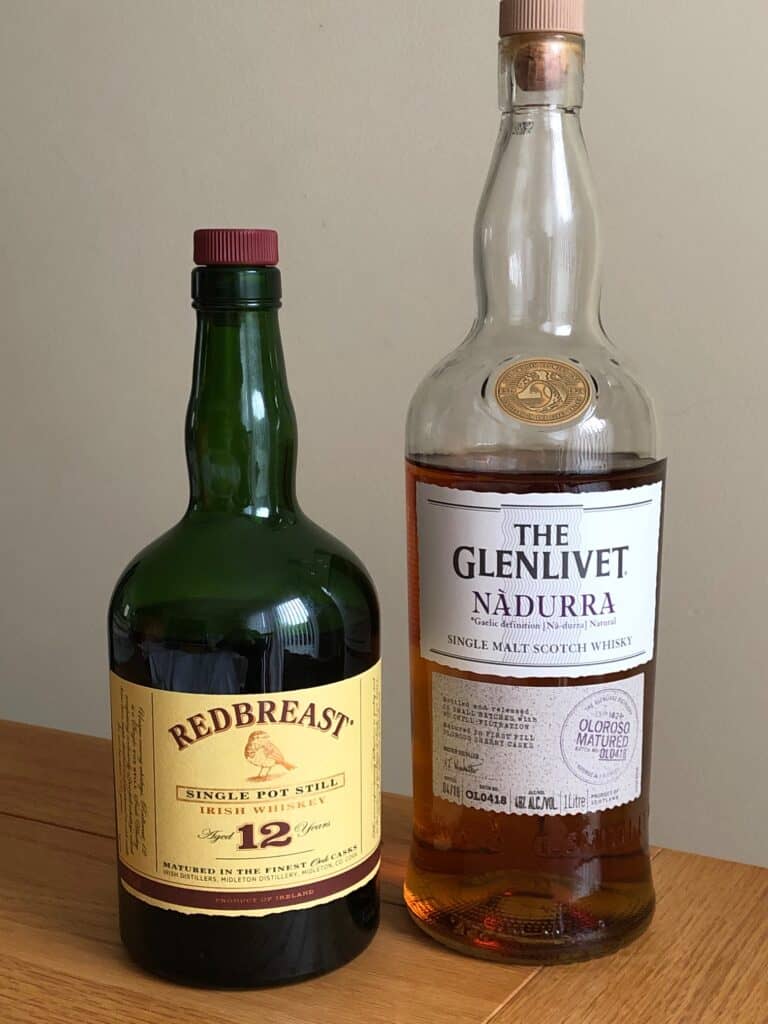 I'm already off to a good start with them, as you can see from the picture above! No 'Dry January' for me this year 😉