Is there another city anywhere around the world which transforms so dramatically for a month each year?  I don't think I've visited one, or at least not one that changes quite as much as Edinburgh does during August when the Fringe comes to town.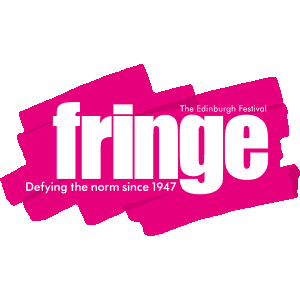 It's one benefits of living where I do, just a 20-minute train ride into the centre of Edinburgh, so for the last 8 years I've always looked forward to the end of July and made sure I get into Edinburgh at least a couple of times during August.  This year, I left things a little late and ended up doing a 'boys' night out on Friday, followed by a 'family' day on Saturday.  Not the best planning, as Saturday was a little harder than it would have been without the several pints the night before!
Friday night was a relatively early start, seeing Mark Watson in the Summerhall at 6 pm.  A Show That Gambles on the Future was very good and based on audience predictions of future events made before the beginning of the show.  The twist was that everyone got to vote on their favourite, and then make a donation at the end of the show which Mark would use to place a bet.  His shows in a few years could be interesting if any of them come good!  A few more pints before our 2nd show of the evening, this time seeing Mark Steel in the Assembly Hall at 9.35pm.  Every Little Thing's Gonna Be Alright was even funnier, and I was laughing out loud for nearly the whole 80-minute show with lots of references to his recent divorce (sorry Mark!).  Both were new venue to me, and ones I'll be sure to visit in future years.  The Assembly Hall is particularly impressive and when it's not being used for the Fringe is the home of the Church of Scotland!  It was also the home of the Scottish Parliment when it was formed until the new building in Holyrood was built.  Given the early start that was going to be required the next day though, we all decided to call it a night after another beer, getting a reasonably early train (which run later during August to get festival revellers) home.
The first show on Saturday was at 10 am, so we were out of the house before 9 to pick up one of my daughter's friends en route to the station.  We had a spare ticket, so thought it was a shame for it to go to waste!  Fortunately, we didn't have far to walk from Waverley station to get to the first show – A Giant's Loo Roll in theSpace.  It was ok, although might have been a little better without a hangover.  We had a short time between shows, so found somewhere for some breakfast and more coffee, which helped a lot.  Show 2 was at the Assembly George Square Gardens, one of my favourite venues.  Children Are Stinky was a kind of circus/acrobatics show and was very good.  Certainly, the favourite of the day as voted for by the 5 small people in attendance!
After that, we had a little more food and ran around with the kids a little before leaving the others to it and heading back for the train.  It was the Fringe's 70th Birthday this year, and it was another good one!  If you've never been, it really is something quite unique, and you really should try and get to Edinburgh in August one year.  I'll certainly be there again next year….