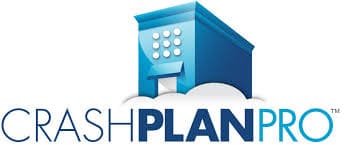 It doesn't seem that long since I last blogged about CrashPlan, mainly because it isn't!  I'd mentioned it previously in other blogs but wrote specifically about how I use it here at the end of May.  So what's changed?   Quite a lot actually, yet at the same time very little!
On the 22 August, I along with all the other CrashPlan for Home users received the following e-mail:
Hello,
Thank you for being a CrashPlan® for Home customer. We're honoured that you've trusted us to protect your data.
It's because of this trust that we want you to know that we have shifted our business strategy to focus on the enterprise and small business segments. This means that over the next 14 months we will be exiting the consumer market and you must choose another option for data backup before your subscription expires. We are committed to providing you with an easy and efficient transition.
WHAT DOES THIS MEAN TO YOU
We will honour your existing CrashPlan for Home subscription, keeping your data safe, as always, until your current subscription expires. 
To allow you time to transition to a new backup solution, we've extended your subscription (at no cost to you) by 60 days. Your new subscription expiration date is 05/19/2018.
YOUR CHOICES
Your first step is to consider the options below, available exclusively for CrashPlan for Home customers. Once you make your selection, no further action is required until your new expiration date. We will send you reminders well before your CrashPlan for Home subscription ends.
Options 1 – CrashPlan for Small Business (Migrate to CrashPlan for Small Business in a Matter of Minutes)
If you're a small business, freelancer or just getting your side hustle on, quickly move your data* into CrashPlan for Small Business for the remainder of your current subscription for free. After that, enjoy 75% off the regular price for the next 12 consecutive months. Get unlimited backup at an affordable monthly price and access our intuitive administration console for managing multiple users.
Option 2 – Carbonite (If You're Backing Up Home Computers, Easily Start Up With Carbonite)
We've selected Carbonite as our exclusive partner for home users. Like CrashPlan, Carbonite provides automatic and continuous backup for all of your important files. Carbonite is also recognised for its complimentary award-winning customer support. Carbonite is offering a 50% discount on their Home and Core plans, exclusively for CrashPlan for Home users. The Carbonite and CrashPlan for Home support teams are aligned to make your transition to Carbonite quick and easy.
If you take no action, we will honour the remainder of your subscription and then securely delete your backup. If you have any additional questions, please refer to our Consumer Information Page. And thank you, again, for being a CrashPlan for Home customer.
Completely unexpected, at least for me, and a little disappointing considering how much I like CrashPlan and use it as my main off-site backup solution.  To be fair to Code42, I've been given a fair notice period, although I feel for anyone whose subscription might have been ending in September and now have until November to find a solution.  I spent a little time looking into options, but the more I looked, the more I realised what excellent value CrashPlan for Home provided.  There's very little in the market that offers unlimited storage for the same $60/year, and many other solutions are significantly more, especially when the storage required gets into the TBs rather than GBs.  On that basis, and given how well CrashPlan for Home had worked for me, the obvious solution appeared to be CrashPlan for Small Business especially considering I run my own small business.  At $10/month it's double the cost, but Code42 were offering a 75% discount for the first 12 months, so in reality, I was getting pretty much the same service for another year for half price.  The Small Business edition doesn't include tools for backing up local devices, as they charge for each one, but I'm just backing up shares on my FreeNAS server, and have other mechanisms in place to backup to that (e.g. Time Machine, Rsync, ownCloud).
So decision made, I clicked through the various options and subscribed to CrashPlan for Small Business.  It only took a few minutes, with the added benefit that everything already backed up in the Home version would migrate across.  It couldn't have been any simpler, and even the CrashPlan app in my VM automatically updated and carried on exactly as before.  The only noticeable change is the colour, which has changed from green to blue!  So at least until May 2019, I have a robust and reliable cloud backup solution that's costing me $45/year for now over 4.2TB of storage.  I don't think there's anything that comes close, so the likelihood is I'll continue to pay the $10/month from June 2019 when my current subscription expires.  That said, 18 months is quite a long time in the world of technology, so who knows.  I'll let you know if things change…