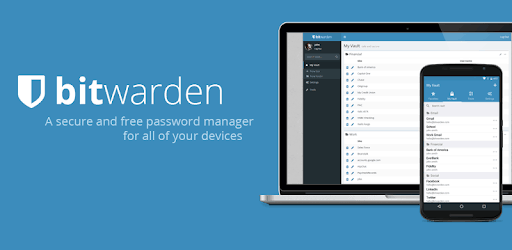 So much for a slow start to 2020! Bitwarden is another one of those things that appear to have passed me by, although now I've found it I suspect it may become my password manager of choice once I've migrated from 1Password.
I can't remember exactly when I started using 1Password, but I think it was around 2013. Before that, and like so many people still do today, I was using a handful of passwords for all of my online activity, including banking, online stores, forums, etc.
In today's, somewhat scary, online world most people are using an increasing number of websites and services, and trying to remember usernames and/or unique password for them is almost impossible. And that's where the password manager steps in. A password manager stores all of this information behind a single 'master' password, but allows for unique and complex passwords for all of the others.
Ok, if someone gets access to your master password and password manager, you're potentially in big trouble, but I think the risk of that is significantly less than the risks associated with using the same password(s) for all of your online activity. To make things worse, many of these passwords are relatively simple so they can be remembered and hacked relatively easily.
I would be completely lost without 1Password nowadays, as I have over 800 details stored within it. The majority of my online passwords are now unique and complex, to the point that I have absolutely no idea what they are! Many are using two-factor authentication codes, also generated by 1Password, so without it, I'd be surprised if I could access anything!!
So why would I want to change anything? A very good question, and one that I don't really have a definitive answer for, but just some general views that apply across a number of things, and not just Bitwarden:
As a Yorkshire man, I'm always looking for ways to save money. 1Password isn't hugely expensive, but a couple of years ago they changed to a subscription-based model so it does incur a cost every year. I'm using the Family plan and pay even less than advertised (as I was one of the early adopters) but it's still $40-50 a year that I could be saving.
I love tinkering with IT, which you might have already worked out based on the other blogs on my site! Some of the things I started off just 'tinkering' with are now pretty important to me, and I'd be almost as lost without them as I would without 1Password.
I like the general idea of Open Sourced solutions, where you're not in the hands of another company, and in theory, could continue to use the service should they cease to exist or operate in a different way. Whilst this might not always be the case, the principle is a good one.
I also like the idea of being able to host things within my own environment, especially in a world where more and more of what we do is being moved online, leaving you in the hands of others security policies and practices. They might be better at it than me, but then they might not!
So Bitwarden! It seems to have developed quite quickly since launching in 2016, and now has a variety of operating models, free and premium pricing, and clients supporting most platforms, and certainly the ones I use.
Although I created a Bitwarden account to use their hosted service (and pay for a premium subscription and organisation) I've actually managed to install everything in my Docker environment, and have a self-hosted Bitwarden which has been running perfectly for the 48 hours it's been running.
Getting it up and running was remarkably straight forward following their Docker setup guide. The only issue I had was a clash of ports (80:443) which I fixed by changing the ones ONLYOFFICE was using. I used the Bash install route and pretty much everything is there to install, configure and update the docker containers it creates.
I've also managed to export and import most of my passwords from 1Password so will be trying to work using Bitwarden for the next couple of months before my 1Password subscription renewal in April 2020.
I will need to consider my Mum, who is using one of the licences on my Family plan and has actually done a better job than my partner of creating unique passwords for all of her online presence. I'll need to bring her with me on the Bitwarden journey or help her migrate to her own personal 1Password account.
If you're not using a password manager already, why not? It's pretty much essential now for anyone but an online hermit, but if you're not sure which solution to choose here's a pretty good comparison of the leading players, including 1Password and Bitwarden. Don't choose to do nothing though! Any password manager would be better than no password manager, so what are you waiting for?